Air Conditioning Repair in Garland, TX
Garland AC Repairs You Can Count On
Texas summers are nothing to mess with, which is why it's so important to have an air conditioner you can rely on to keep you and your family cool indoors. While the best AC units are tough and reliable, constant use still causes significant wear and tear that need to be addressed to ensure it still works. When you need Garland AC repairs, we're the HVAC company to call!
Call Hedrick's Service Now at (214) 509-6029 or contact us online today to schedule an appointment with on of our AC repair technicians in Garland, TX. We offer free estimates on Garland AC repair!
Whether you need routine maintenance or air conditioning repair in Garland, TX, you can count on the highly trained specialists at Hedrick's Service Now to get the job done right, every time. Our Garland AC repair techs have helped our clients beat the heat since we opened our doors in 1989, and are available by phone 24/7 to help you! Ask about our Comfort Club to keep your heating and air conditioning systems in tip-top shape, as well as our emergency repairs.
Should I Repair or Replace My Air Conditioner?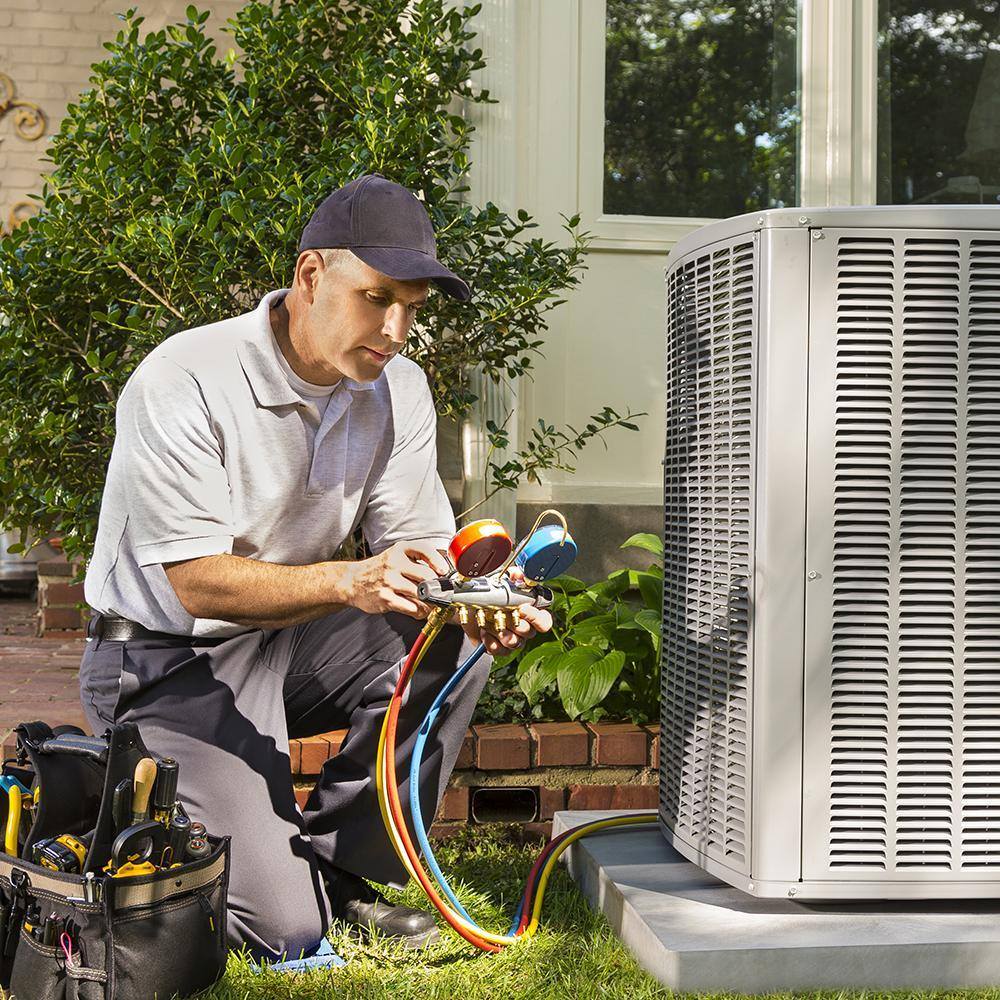 ​Knowing the right time to replace your AC unit can save you hundreds of dollars in the long run, but you want to make sure it's the right decision before making that kind of a financial call. Our air conditioning specialists will work with you to determine the most cost-effective option for you, but it's always good to know what to look out for before the professionals show up so you can make an informed decision. Some things to keep in mind when determining whether you want to replace or repair your AC unit include:
The age of the unit: If your AC is at least 10 years old, you may want to consider a replacement. Older units don't run as efficiently, and break down far more often.
The cost of AC repairs: A good rule to follow is that if the cost of repairs is at least 50% the cost of a new unit, you should buy a new unit.
A steadily increasing utility bill: This issue tends to go hand in hand with the age of the unit, but if you notice that your utility bill has consistently risen over the past couple of years, you could end up saving a lot of money by switching to a more efficient unit.
Dealing with a broken AC? Call our Garland AC repair techs at (214) 509-6029 or fill out our online form today to get a free estimate today! We are available by phone 24/7 for emergency AC repairs in Garland.
What Are Signs You Need Garland AC Repair?
Contact our Garland AC repair technicians for fast and reliable service if you notice any of the common signs you need AC repair below.
Blowing warm air - one of the most obvious signs that something is awry with your AC system is the unit blowing air that is room temperature or warmer. To troubleshoot, make sure that your thermostat is on and set to the desired temperature. If your air conditioner continues to blow warm air, it is time for you to schedule a service call.
Weak airflow - if you can barely feel the air when you are holding your hand up to a vent, there is likely a problem with your air conditioner.
Constant cycling - if your AC unit has to run frequently to match your set temperature, it is likely not performing as efficiently as it should. If you noticed your air conditioner having to kick on more often to cool your home or if you notice it cycling off shortly after it begins the cycle, you should have it looked at as soon as possible.
Strange sounds - if your air conditioner begins to make unusual clanging noises whenever it's running, this could be an indication that there is something wrong with the system. It's important to call a professional to perform a diagnostic to prevent additional damage to your AC unit.
Strange smells - another common indicator that you may need air conditioning repair in Garland is noticing strange smells emanating from your vents. If you smell eggs, sulfur, or mildew, it is time to schedule an appointment for AC repairs.
How Long Do AC Units Last in Texas?
Typically, AC units can last around 10-15 years, but there are a few factors that can determine how long your air conditioner will last. Determining factors include:
It was installed correctly.
How often it's being used.
What climate it's working in.
How old the unit is.
How often it's maintained.
How many times it has been repaired.
Now due to the normally hotter temperatures in Texas, your AC unit may not last as long because it needs to be run more frequently.
Why Hire a Professional for AC Repairs in Garland?
Despite there being so many DIY videos out there to help homeowners complete air conditioning repairs in Garland themselves, this is not the safest or most efficient route to take. If a single thing goes wrong, then the situation is sure to get worse. Plus, you won't have the peace of mind that you would get when a trusted professional handles your repairs instead.
Before spending time and money trying to find replacement parts and tinkering with the system yourself, see what our Garland AC repair company can do for you. We can provide you with honest, upfront quotes and top-value services, using only the best parts and tools.
Why isn't the Air Coming My AC Cold?
In order to effectively cool your home, the air coming out of your vents should be roughly 15-20 degrees cooler than the air being supplied to your air conditioner from inside your home. If you turn on your air conditioner and somewhat cool air blows out but it doesn't seem quite cold enough, you likely have a Freon leak.
Freon is the most common refrigerant used in air conditioners, and if you have a leak, the AC system won't be provided with enough Freon to adequately cool the air. If you suspect a Freon leak, be sure to give us a call! Our team can expertly diagnose the issue and provide you with reliable solutions. Leaks are something that we look for during regular AC maintenance services as well, so it's important to schedule one at least once a year.
Schedule Air Conditioning Repair in Garland Today!
No matter what is going wrong with your air conditioning system, you can trust in us to get it working again. Our AC repair technicians in Garland are proud to be the trusted team that helps locals beat the heat. We can also help replace your system if your unit is more that 15 years old or has had to have multiple repair services in the past. Check out our customer reviews to see why're the favorites of your neighbors already!
Let us help you get your AC unit back up and running—contact us online or call (214) 509-6029 today to schedule AC repair in Garland or the surrounding areas!
What Makes Us Different?
Read About Our Values
5-Star Experience

We focus on always delivering above and beyond our customer's expectations and we have a 100% Satisfaction Guarantee.

Club Memberships

We offer maintenance to help you keep your family comfortable all year round and keep your home running in tip-top shape! As a member you will also receive priority service and special discounts.

StraightForward Pricing®

We will give you the exact cost of your job, with options, before any work begins. Our clients love that there are no surprises!

Family Owned & Operated

Aside from having our family on the Hedrick's team, we care about our staff and our clients and treat them both as part of the family.
Reviews from Satisfied Customers
See What They Have to Say!
L. Cross

We LOVE our new Air Quality System!

A. Harris

I admire your ability to organize such a professional competent attitude as is demonstrated by your employees!

Nanci S.

Thank You my friend.

LaDonna M.

Bruce Hedrick went far above and exceeded our expectations.

Benjamin

He worked to get us a fair price, and the installers did an awesome job. I have recommended the Hedrick company to anyone who will listen to me since.

Patti S.

We will be calling you for our plumbing needs in the future.

Jim S.

Highly qualified provider

Jordan R.

If I ever need an AC repair company or know of anyone who does, I'll refer Hedrick!

G. S.

He has been incredibly professional, knowledgeable, efficient, all in all, he has made it all possible.

V. V.

We're your customers for life.

B. F.

I will not hesitate to use Hedrick again in the future and will be glad to recommend you to our friends and family.

M. Mitchell

I believe my house was cleaner when they finished than when they started. Please thank your office staff for a job well done!